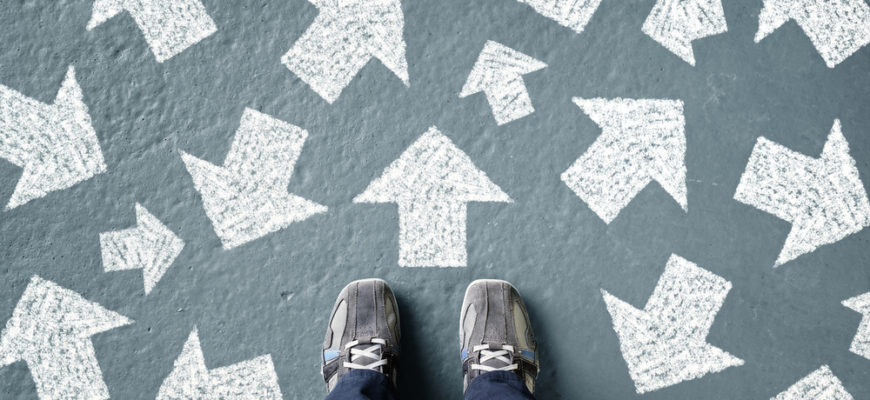 07 May

How to Choose a Financial Advisor

By: David Harris
7 FUNDAMENTAL QUESTIONS TO ANSWER WHEN SEARCHING FOR YOUR PERFECT FIT.
In today's financial world there are so many choices and so much information. It is very difficult to make a choice on where to get help, from whom, and how much to budget for the service. Like most things in life, when there is a problem to be solved or a project to be done, we have to decide if we are going to DO IT OURSELVES or seek for outside help.
QUESTION 1: DO YOU NEED A FINANCIAL ADVISOR?
In my teenage years and well into my married life, I would routinely change the oil in my car. My cars were simple and modest vehicles; I had lots of time on my hands and the tools I needed were easy to find and use. With the invention of YouTube I had everything I needed to change my own oil and save a few bucks. I would attempt to do all sorts of repairs on my car, in my home and even with my electronics. As the years past, I found that my time became very valuable to me. Most everything including my cars became more complex and technology had outpaced my knowledge. By nature, I still wanted to be in control of these repairs. I wanted to know how things worked, and most of all I wanted to know that the project was done right. The ironic part about all of this is that 50% of the time, I caused more problems than I solved.
I do have to admit that I still try to solve many problems and complete many projects on my own. Yes, 50% of the time I save a little money and the other 50% I end up needing help from an expert. I now ask myself the following:
1. Is it worth my time?
2. Do I have the knowledge, skills and tools to tackle the task efficiently
3. Do I trust myself to make the right decisions? Can I hold myself accountable to see the task through to completion?
If I can answer "yes" to each of these questions, it is highly unlikely that I would need outside help, and that I will be happier/more successful doing it myself. If I cannot answer "yes" I will be better off seeking out qualified help. So where do I start? Once I have made the decision to get help my next questions are simple.
QUESTION 2: DO THEY TRULY CARE ABOUT ME, MY FAMILY AND PLACE MY BEST INTEREST AS TOP PRIORITY?
As spoken by Stephen R. Covey "Nobody cares how much you know until they know how much you care." When interviewing with a financial professional, pay attention to how well they try to get to know you, and seek to understand your challenges. It is nearly impossible to act in a client's best interest if the advisor knows little about the client. If you find yourself listening to a sales pitch you may want to look elsewhere. It will be helpful to understand how the financial professional is licensed and if they are held to the Fiduciary standard or the Suitability standard.
Independent Registered Investment Advisors (RIAs), CFP designees, and most Fee only advisors operate under the fiduciary standard. This requires them by law to always put the clients best interest first before their own. Some Registered Representatives holding only series 6, & 63 licenses rely primarily on commission based sales requiring only a suitability standard. The products sold in these cases do not require "Best Interest" consideration. Insurance based sales such as life insurance and Annuities all fall under commission based compensation, with a few exceptions. The Fiduciary philosophy and requirement goes much deeper than a legal requirement, and must be at the core beliefs and practices of the advisor.
QUESTION 3: DO THEY HAVE SUFFICIENT KNOWLEDGE, SKILLS, TOOLS AND EXPERIENCE FOR YOUR NEEDS?
What are you really looking for? Many people get confused with all the different titles, designations and certifications that are linked to financial professionals. One common misconception is that a financial "Planner", a money manager, and a stock broker are all the same. These are very different advisors and the service they offer is vastly different from one to another. If you are looking only for someone to trade stock portfolio assets and you seek no other financial advice than a "Broker" may be the better choice. If you are seeking understanding on your entire financial situation you would most likely want a holistic Financial Advisor. Holistic would imply that they help advise on every financial issue you might face. These can include taxes, estate planning, Business Planning, Succession planning, Health Care, Investment planning, Debt strategies and more.
Ask your potential advisor what tools they have that may assist you in your efforts to manage all the different areas of your financial world. Having the ability to monitor, adjust and improve your situation will make a crucial difference in the long run. Many Advisors are identified by specific designations, some of the most common designations in the industry are CHFC, CFP, CPA, EA, CLU and CFA to name a few. The industry continues to come up with many new and creative designations that may confuse, or even dilute the value of such designations.
Once you understand that for each earned designation the professional now has additional knowledge and training, you may have more confidence in their ability to serve you. While designations are important, you will find that real life experience is equally, if not more important. Find out what experience each advisor has and how it pertains to your specific situation.
QUESTION 4: CAN I TRUST THEM TO GET THE JOB DONE CORRECTLY AND COMPLETELY?
Managing all the various aspects of a client's financial situation requires knowledge and experience in so many distinct areas. There is simply too much to remember for one person especially if they manage hundreds of clients. If your financial situation is complex in any way you may want an Advisor that works with a "TEAM" of people who all work to support you in every way. It is always a prudent idea to ask for references and speak with current clients of the firm. You want to understand their experience and opinion on the quality and service they have received.
QUESTION 5: IS IT WORTH THEIR TIME TO GIVE THE PROPER ATTENTION YOU NEED?
This question may seem odd to some, but it is very real. Just because a neighbor speaks highly of his or her firm does not mean that it will be a good fit for you. Your neighbor may be in a totally different financial situation and get a very different experience from their firm depending upon a myriad of factors. Align yourself with a firm that fits you! Some people love big firms that are Nationally known, and others love the attention they get from a smaller firm.
QUESTION 6: DOES THE VALUE JUSTIFY THE COST?
Fees!! There is an immense amount of talk in the world today surrounding financial fees. Someone once said that "Fees are only an issue in the absence of value". Most of us are willing to pay for something if we perceive the value. The problem with the previous statement, regarding the financial industry, is that in many cases we don't understand or know what fees we are actually paying. When you interview your potential advisor, it is crucial that they provide complete transparency on all fees. Once you understand the fees you can measure the value. Some firms may charge a money management fee, a planning fee, and a retainer fee. There may be multiple fees rolled into the management fee. The best financial firms will ensure that you get the value for which you are paying, or they know you will look elsewhere.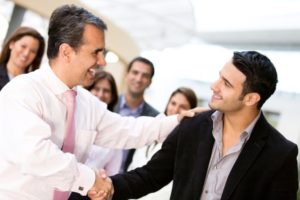 QUESTION 7: DO YOU LIKE THEM, AND WILL THEY MAKE A GOOD PARTNERSHIP?
Compatibility is crucial. You don't need to be best friends but as with any long-term relationship, you will want an advisor with whom you can communicate effectively. Your advisor should be able to understand you, relate to you, and work through challenges as your relationship matures. The more compatible you are, the greater the trust factor will be and thus your efficiency will improve. You want an advisor that is willing to admit when they made a mistake and take ownership of their responsibilities. Constant and open communication is mandatory in a financial relationship. Receiving the proper education and knowledge on a consistent basis from your advisor is vital. This will increase your confidence and give evidence that they are thinking about you.
Investment advisory services are offered through Trek Financial, LLC., an SEC Registered Investment Adviser.
Information presented is for educational purposes only. It should not be considered specific investment advice, does not take into consideration your specific situation, and does not intend to make an offer or solicitation for the sale or purchase of any securities or investment strategies. Investments involve risk and are not guaranteed, and past performance is no guarantee of future results. For specific tax advice on any strategy, consult with a qualified tax professional before implementing any strategy discussed herein. Trek 17-605