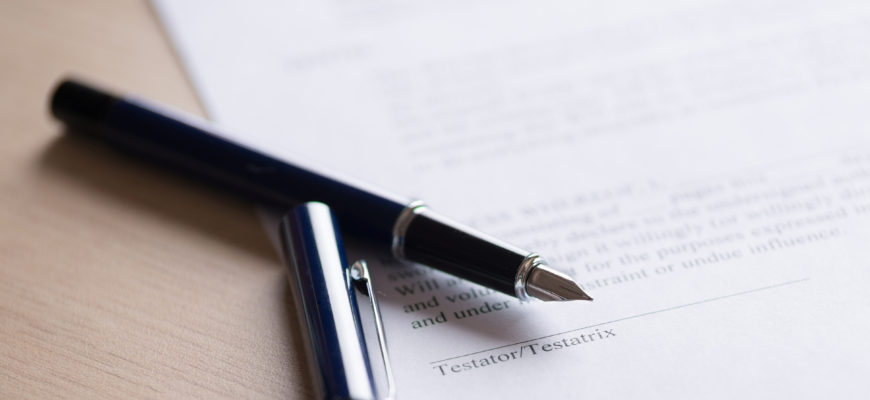 29 Apr

What Do You Mean a "Trust"?

by: David Harris 1/25/17

First things first! Last Sunday a friend of mine asked me why I didn't write an article in the Spectrum this week. Surprised, I replied that I had written about my family winter camping trip. After many humorous comments from friends and family, we discovered that my article was printed… But my business partner's picture was displayed as the author. We apologize for the mix up! And Tony is grateful to know that he has 2 kids and not 6 kids, as stated in the article!

Now let's talk Trusts. What is a trust?
REVOCABLE TRUSTS
Last week's article focused on several of the top maintenance items in a family financial plan. The 1st maintenance item mentioned was the creation or upkeep of a revocable trust (also referred to as a family trust or living trust). This article focuses on a revocable trust, which can be amended after its creation. Another type of trust is an irrevocable trust, which is beyond the scope of this article. When we sit down with future clients, one of the primary questions we ask is if the clients have a Trust.
Our question is answered in usually 1 of 3 ways.
1. "Yes we have a trust."
2. No, we don't have a trust but do we need one?
3. What is a trust?
Today I want to address the last question.
WHAT IS A TRUST AND WHAT PURPOSE DOES IT FULFILL?
A Revocable Trust is a very efficient estate planning tool. It allows the owner of the trust to bypass probate and transfer their assets to their beneficiaries without involvement from a Court. Avoiding probate is important because it is a public process. It is subject to the time constraints of the judicial system, and it can be expensive.
A trust can provide a client with the following benefits for their estate plan:
(1) protect the assets they leave to their children following their death;
(2) in blended families, protect the children of the first spouse to pass away;
(3) include remarriage provisions that helps protect assets of the trust in the event a spouse remarries;
and (4) allows a client to "govern from the grave" by providing instructions as to how, when, and in what amount a beneficiary may be eligible to receive an inheritance.
FUNDING A TRUST
Once a trust is created it is important that the trust is "funded" with assets. "Funding" a trust simply means transferring assets from an individual's name into the trust. Each asset is funded into the trust differently depending on its type. For example, real estate is transferred through a deed. Other funding devices include assignments and beneficiary designations. A trust is an excellent foundation to an estate plan and provides many benefits to a client. Next week, my article will focus on additional legal documents that are essential to include in a comprehensive estate plan.
I am not an attorney and I don't give legal advice. BUT our company works with some of the best Estate Planning Professionals in Utah. We would be happy to make an introduction. Until Next week!
Investment advisory services are offered through Trek Financial, LLC., an SEC Registered Investment Adviser.
Information presented is for educational purposes only. It should not be considered specific investment advice, does not take into consideration your specific situation, and does not intend to make an offer or solicitation for the sale or purchase of any securities or investment strategies. Investments involve risk and are not guaranteed, and past performance is no guarantee of future results. For specific tax advice on any strategy, consult with a qualified tax professional before implementing any strategy discussed herein. Trek FG 12-517